Amanda Hampson: The Yellow Villa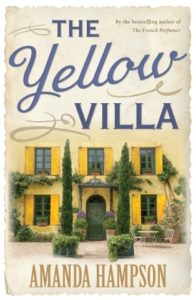 If you have ever dreamed of moving to France or Italy to seek 'the good life' you will find bestselling author Amanda Hampson's latest novel, The Yellow Villa, a fascinating and highly entertaining read. Amanda was a huge hit at last year's Readers and Writers Festival. Don't miss her this time around at Orange City Library on Thursday 28th June at 5.30pm.
Join Amanda – bestselling author of The French Perfumer and The Olive Sisters – for an entertaining talk about her insights and research in France into the expat life, the flip side of 'la belle vie' – and why it's not all brie and rose. This event is supported by Collins Booksellers, Orange. Book your place through eventbrite.com or call the Library on 6393 8132.