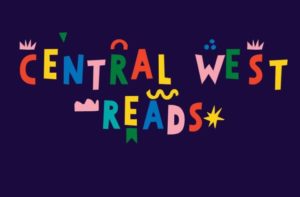 During November, we're inviting Australians of all ages and from all walks of life to share and celebrate the joys of reading. Whether you're picking up a book for the first time or your head is already stuck in one, there's plenty of books, activities and events as part of our festivities.
Thursday 12 November is the main event – Australian Reading Hour. You're invited to stop what you're doing for an hour, pick up a book and read to yourself or the children in your life.
At Orange City Library book a comfy chair, order a beverage on us and celebrate Australian Reading Hour. Bookings via eventbrite.
Children can also book in for the evening event 5pm – 6.30pm to do craft, build a cubby (bring your own blankets and pillows and snacks) for some fun evening reading in the Library.
Unwind, get inspired and find joy in books! From villages to towns and regional cities to farmland, orchards and the bush – the Central West Reads.