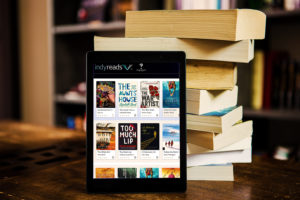 We have topped up our digital content to help you stay entertained during COVID-19 Government restrictions with the launch of an innovative platform indyreads. You can now access more than 11,000 new ebooks and audiobooks at home for free.
Developed by the State Library of NSW, indyreads gives CWL members 24/7 access to a range of ebooks including fiction titles by well-known and popular authors, poetry collections, cookbooks, educational books, local studies resources and much more.
Indyreads also includes books from independent Australian and international publishers as well as the best examples of self-publishing, offering communities a greater diversity of stories.
To log onto indyreads you will need to:
Download the app from the App Store or Google Play to use on your phone or tablet.
Choose 'Central West Libraries' from the drop down list
Type in your library card number
Type in the password or PIN number associated with your library card.
Please call us on 6393 8132 if you require any assistance with your PIN number. Enjoy!