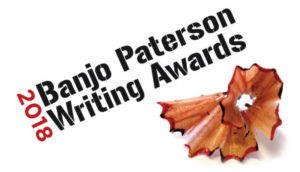 A new prize has been added to the Contemporary Poetry section of the Banjo Paterson Writing Awards for 2018. As well as the $2,000 monetary prize, the winner will receive a one-hour consultation with a Varuna, – the National Writers House mentor.
Varuna, the National Writers House is based in the Blue Mountains and provides support for a thriving writing community. Varuna Creative Director, Amy Sambrooke, said that Varuna were very pleased to become a partner in the Banjo Paterson Writing Awards.
"We are delighted to be supporting the competition and the presentation of the awards at the Orange Readers and Writers Festival in July," Ms Sambrooke said.
"The award of a one-hour consultation and manuscript assessment for the poetry winner can be beneficial in so many ways. A consultation can often provide that pivotal feedback which gives the poet confidence to take their work to the next level, or prepare the work for publication," she said.
Orange Mayor Cr Reg Kidd welcomed the addition to the poetry prize for the Banjo Paterson Writing Awards competition.
'This gives poets that extra incentive to enter the competition. They not only win prizemoney but a private consultation which will encourage their writing efforts," Cr Reg Kidd said.
"It should broaden the appeal of the competition and encourage more poets to submit their work," he said.