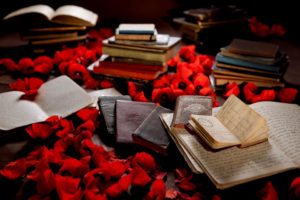 Based on the State Library's jaw-dropping collection of First World War diaries, photographs and letters, A Town Named War Boy brings to life the personal accounts of the young men who set sail for the far side of the world. Following a sell-out Sydney season, this funny and moving production brings the words of Australia's young soldiers to life and provides "the most moving Anzac experience of all." – The Australian
A Town Named War Boy has been commissioned and developed by Australian Theatre for Young People (ATYP) in partnership with the State Library of NSW, and is toured by Performing Lines. This tour has been supported by the Australian Government through the Australia Council for the Arts, its arts funding and advisory body; and the NSW Government through CreateNSW.
On Monday 19th March at 5.30pm, Orange City Library will host a free public talk with the State Library's Curator Elise Edmonds, who will talk about the material and share the fascinating story of how the Library acquired its first collection of soldiers' diaries – this collection was recently inscribed in the UNESCO Australian Memory of the World Register.
Author of The Unknown Anzacs, Michael Caulfield, will also talk about how he used the World War I diaries as research for his book. Mr Caulfield has been a composer, musician and TV and film producer and director, both in Australia and overseas, and he was the executive producer of the ABC TV series Australians at War. Bookings via Eventbrite