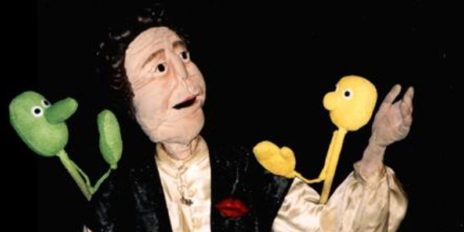 School holiday fun! A Package for Granny Puppet Show will be performed by Sydney Puppet Theatre on Wednesday 17th April from 2.30pm – 3.10pm at Orange City Library. Granny is waiting on the arrival of a very special package. While she waits with great expectation, she tells us stories and introduces us to some of the wonderful creatures who inhabit her world. Everything around Granny comes to life, even her teapot and kettle. I wonder what Granny's package is? This show appeals to young children.
Some elements of A Package for Granny were created by Australian puppet master, Richard Bradshaw.
Cost $5 per child. Free for accompanying adults.
Book and pay online through Eventbrite.com or call the library on 6393 8132