Category Archives:
Author talk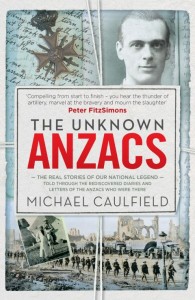 Michael Caulfield launches The Unknown ANZACS
Local author Michael Caulfield is launching his latest book The Unknown ANZACS at Orange City Library on Wednesday 20 November at 5.30pm. It is a raw, fresh and utterly authentic portrait of Australians fighting and living on Gallipoli, the Western Front and life behind the lines in the UK, France, Belgium and Egypt.
'We have been told of the impossible task before us, of probable annihilation; yet we are eager to get to it; we joke with each other about getting cold feet, but deep down in our hearts we know when we get to it we will not be found wanting … for the last time in this world many of us stand shoulder to shoulder.' Signaller Ellis Silas, 16th Battalion, AIF
We think we know about the Anzacs who they were and what they endured amidst the horror of World War I. But do we really? Have they told us their own stories? In the Mitchell Library in Sydney is a unique collection of their diaries nearly a thousand of them. Some written by those who came back, and some by those who didn't make it … From Gallipoli to the Western Front, from the mud and blood of Flanders to the brothels of Cairo, Michael Caulfield weaves these stories together in an unforgettable portrait of a young country at war. This is the Anzac story as you've never read it before graphic, emotional and inspiring.
Michael Caulfield has been a composer, musician, and TV and film producer and director, both in Australia and overseas. He was the producer of the ABC TV series Australians at War, and Executive Producer of the Nine Network's In Their Footsteps. His previous books are War Behind the Wire, The Vietnam Years and Voices of War.
Meet Michael Caulfield
Wednesday 20 November at 5.30pm
Orange City Library
147 Byng Street, Orange
Please call 6393 8132 to book your place
Supported by Collins Booksellers
Get Reading! Judy Nunn LIterary Lunch
Judy Nunn celebrated the top spot on the adult fiction books sales list this week with a literary lunch at Orange City Library with her many fans. Judy, known for her TV role as Ailsa on Home and Away, and now as an author has sold over one million books worldwide. During lunch she spoke about Elianne, her new bestseller, a sweeping story of wealth, power, privilege and betrayal, set on a grand sugar cane plantation in Queensland.
In the tough world of Queensland sugar mills, it's not only cane that is crushed …In 1881 'Big Jim' Durham, an English soldier of fortune and profiteer, ruthlessly creates for Elianne Desmarais, his young French wife, the finest of the great sugar mills of the Southern Queensland cane fields, and names it in her honour.
The massive estate becomes a self-sufficient fortress, a cane-consuming monster and home to hundreds of workers, but 'Elianne' and its masters, the Durham Family, have dark and distant secrets; secrets that surface in the wildest and most inflammatory of times, the 1960s.
Judy talked about her love of Australian history and one audience member suggested she would enjoy writing about Orange with its rich historic links to the land and gold. We loved that idea! Thank you to everyone who came along and made it such a success and Collins Booksellers who supported the event.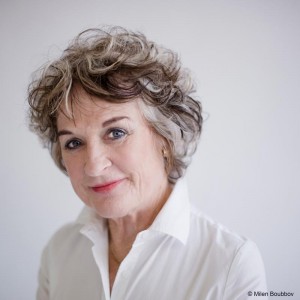 Get Reading! with Judy Nunn
Judy Nunn's career has been long, illustrious and multifaceted. She is probably best known for her long running role as Ailsa on Home and Away. After combining her internationally successful acting career with scriptwriting for television and radio, Judy decided in the 90s to turn her hand to prose. Her first three novels, The Glitter Game, Centre Stage and Araluen, set respectively in the worlds of television, theatre and film, became instant bestsellers, and the rest is history, quite literally in fact. She has since developed a love writing Australian historically-based fiction and her fame as a novelist has spread rapidly throughout Europe where she is published in English, German, French, Dutch, Czech and Spanish.
Judy will be launching her latest book Elianne – in the tough world of Queensland sugar mills, it's not only cane that is crushed. Supported by Get Reading! the Australia wide initiative to encourage more people to pick a book, and Collins Booksellers, Orange.
Meet Judy Nunn at Orange City Library, 147 Byng Street, Orange on Thursday 14th November at 12.30pm. Tickets are $15 per person and include a light lunch. Pre-purchase tickets by Tuesday 12th November. Ph: 6393 8132.
**Please note tickets to the lunch have sold out but if you would like to have a book signed by Judy, she will be available to do so after the lunch from 1.30pm.
Meet Author Andrew Tink at Wentworth Mine
This year marks the bicentenary of the first crossing of the Blue Mountains by explorers Blaxland, Lawson and Wentworth. We invite you to come along to a special event. Meet author Andrew Tink when he talks about his book William Charles Wentworth: Australia's greatest native son at historic Wentworth Mine, Lucknow on Sunday 3rd November at 3pm. The mine opens at 2.30pm and entry to the mine is $2 for adults.  Please call the Library on 6393 8132 to let us know you are coming along to assit with seating and catering.
Andrew Tink was shadow attorney-general and shadow leader of the House in the New South Wales Parliament until March 2006. Since stepping back from politics Andrew has concentrated on two of his great passions: writing and history. His book William Charles Wentworth is the first comprehensive biography of Wentworth.
Wentworth built up a property empire and his pastoral vision included purchasing land at Lucknow in the 1830s. This was where the Wentworth Mine shaft and poppet head, along with the rest of the Lucknow gold mining field, was later established. An explorer, a master political manipulator, a barrister, a newspaper proprietor and a physical giant of a man who was afraid of nothing and no one, William Charles Wentworth was in every sense Australia's founding father. His story is the story of colonial Australia. See you there!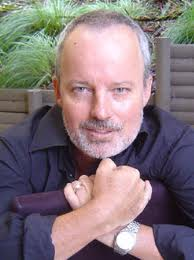 An Afternoon of Suspense with Michael Robotham
Enjoy an afternoon of suspense with Australia's leading crime author Michael Robotham at Orange City Library on Thursday 26 September at 12.30pm, supported by Collins Booksellers and the team from Get Reading!.Michael Robotham has twice won Australia's Ned Kelly Award for best crime novel, for Lost (2005) and Shatter (2008). He was shortlisted for the CWA Steel Dagger in 2007 and 2008. His bestsellers have been translated into twenty-two languages, and have been praised by David Baldacci, Val McDermid and Stephen King.  Please book your place by calling the Library on 6393 8132.