Category Archives:
Book Chain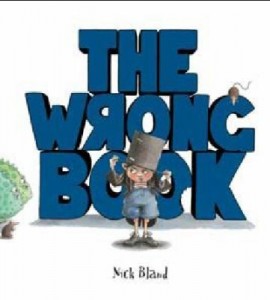 More Amazing Book Reviews
Here are some more book reviews from our Amazing Paper Chain readers:
Ruby Age 5
I Like The Wrong Book by Nick Bland because it is funny.  The elephant is in the wrong book and at the end they all go away.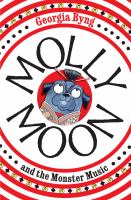 Portia Age 11
Molly Moon and the Magic Monster Music by Georgia Byng.  I like it because it as magic story told by lots of people from different points of view.  Molly Moon has a coin that makes her good at music and also makes her "mean and selfish".  She travels back in time.  This is book number 6 and I plan to go back and read the first one.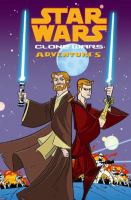 Luke 5
I love Star Wars.  Star Wars: The Clone Wars – Anakin in Action.  Anakin and his friends are in the gunship fighting the bad guys.  Anakin and his friend Ahsoka are the good guys and they take off in the gunship at the end for another adventure.
Get Reading! Get the Guide at your Library
The Get Reading! campaign for 2011 has begun. Find a guaranteed great read in the
50 Books You Can't Put Down guide to fifty of the year's best books. Collect the guide from your library or participating booksellers. As an added incentive, purchase any of the 50 Books You Can't Put Down from this year's guide during the campaign period and you'll receive a brand-new, limited edition FREE book: either a collection of dazzling stories by some of Australia's best writers, called 10 Short Stories You Must Read in 2011; or The Land of Dragons by award-winning children's author Emily Rodda. Enjoy!
CWL Zest Book Chain Reviews for Breath by Tim Winton
And here are the CWL Zest Book Chain (On-line Book Club) reviews for Breath by Tim Winton.
About the book: Breath is a story about the wildness of youth – the lust for excitement and terror, the determination to be extraordinary, the wounds that heal and those that don't – and about learning to live with its passing. In his first novel for seven years, Tim Winton has achieved a new level of mastery. Breath confirms him as one of the world's finest storytellers, a writer of novels that are at the same time simple and profound, relentlessly gripping and deeply moving. Winner of the 2009 Miles Franklin Literary Award.
Zest 1: Love the writing, but I'm not sure about some things in the story. It was a bit full on with the paramedic side of things and all the hazards for two boys growing up and all the teenage angst. And the relationship with the hippie surfie Sando and his wife Eva was disturbing. Eva's character and relationship with Pikelet was a major concern. But all that aside it is a powerful tale of growing up and what impacts on your life and it is well written and describes the surfing life and need for thrills extremely well.
Zest 2: The book slowly draws you into an atmosphere that is hauntingly beautiful. A period that was less bound by rules with the coming of age, spiced with a naive optimism that has seemingly infinite possibilities. Youthful dreams slowly diminishing with reality of growing old, gently making us ordinary. Wistful nostalgia takes hold as an involuntary smile slowly creeps through….
Zest 3: A story about risktaking and recklessness and the effect it has on 4 people. A young teenager trying to fit in with the cool people, dabbling in and then trying to match up to their risktaking behaviours. It is about realising your own mortality and how this form of behaviour combined with personal problems can lead to disaster. Thank you to our Zest Book Chain bookclubbers! Great Reviews!
CWL Zest Book Chain More Reviews - Steven Carroll
Here are more reviews from our CWL Zest Book Chain for two novels by Steven Carroll:
The Time We Have Taken:
"It is both a meditation on the rhythms of suburban life and a luminous exploration of public and private reckoning during a time of radical change."
And
The Lost Life:
"From one of Australia's finest writers, this is a moving, lyrical novel about poetry and inspiration, the incandescence of first love and the yearning for a life that may never be lived."
Zest 1: The lost Life is an absorbing story set in an English country town in 1934. In the time of slow eating, in the first decade of 2000, this book could probably be described as slow reading in which you can live in the moment which I enjoyed in this fast paced life in which we all now live. A young couple (Catherine and Daniel) witness a private ceremony, of which you are not sure of the details, taking place between the poet TS Eliot and his secret lover Emily Hale. A ceremony that will be repeated. The young couple's lives become entwined with that of Eliot and Hale, the story focusing on Hale. It is an exploration of desire and regret which can result and last a lifetime. This is another excellent novel by a wonderful Australian author, not to be missed…
Zest 2: I read Carroll's 6th novel, The Time We have Taken. The third in the trilogy of the Glenroy novels. This particular novel is set in a fictional Melbourne suburb in the '70'. At the beginning I deceptively thought this book was going nowhere. It was not until the rain came and I was able to switch off the many intrusions of a hectic life, did I finally capture the poetic prose of Carroll's. His writing slowly draws you in and then… suddenly the novel is finished. I look forward to reading the rest of the trilogy: The Art of the Engine Driver and The Gift of Speed.
Zest 3: Well I read both books as they both sounded good. And I've discovered a new Aussie writer, well for me he is new. The writing in A Lost Life is beautiful and the story is lovely and romantic. It is about the lives of two couples – the poet T.S Eliot and his love Miss Hale (not is his wife) and the young Catherine and Daniel who watch a private ceremony between the couple. I liked how the ceremony came full circle in the lives of the women. It's a book of love and loss and regret.
Zest 3: I really enjoyed reading The Time We Have Taken – the story that kind of creeps up on you as you discover each of the characters and their lives and how they shaped the suburb and the suburb shaped them. The writing is poetic and descriptive and doesn't get in the way or overwhelm you. I really enjoyed it and will go onto to read the trilogy. All of which have been nominated for the Miles Franklin Literary Awards. Thank you for this.
For more on about author Steven Carroll and his books go to: http://www.harpercollins.com.au/authors/50017728/Steven_Carroll/index.aspx
Book Reviews From CWL Zest Book Chain
We have just concluded CWL's Email Book Club/Chain (via email) with the Zest Book Chain reading books by three authors. There were some wide- ranging thoughts. Here are the reviews for Eat Pray Love by Elizabeth Gilbert:
After a divorce and an unsatisfactory love affair, Elizabeth Gilbert decides to spend a year trying to restore balance to her life by travelling solo to three places in the world…Rome, India, and Bali. This book chronicles that year.
Zest 1:
A novel about a woman's search for something to change her life by experiencing three different cultures over a year. I think a lot of people experience a need to change their lives, whether it is from boredom or a crisis that makes you re- assess where you are going (a mid life crisis of sorts). I found it an easy book to read as she writes as if she is talking to you, but I found it tedious in sections especially in India. I think it would be a lot more enjoyable if it was half the length as it is really someone's self obsessed ravings about themselves- it may be interesting to some, but not particularly to me. My daughter told me it is being made into a movie – I have no inclination to see it (check out the movie trailer above).
Zest 2:
I have thoroughly enjoyed this book! Food, Spirituality and Love – the true triangle of Life. Great choice!
Zest 3:
I started and thought it was going to be wonderful. The first 35 pages contained excellent descriptions of personal relationships falling apart and the city of New York. Some quotes stay with me, including "divorce is like having a car accident everyday for two years". I liked the "eat" part, when she was in Italy. I could picture the places she went and food she ate. But I became lost during the "pray" part where she remained in an Ashram. I did consider giving up, but kept on with love" in Bali and quite enjoyed Gilbert's description of her surroundings…
Stay tuned, more Zest Book Chain reviews to come.