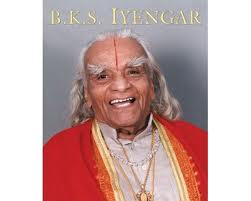 This book – Light on Life by BKS Iyengar received a rating of 9 out of ten by our latest reader who chose this book for their Reading Hour Read.
B.K.S. Iyengar—hailed as "the Michelangelo of yoga" (BBC) and considered by many to be the most important living yoga master—has spent much of his life introducing the modern world to the ancient practice of yoga.
Could be just the thing if you are striving to achieve work/life balance…….