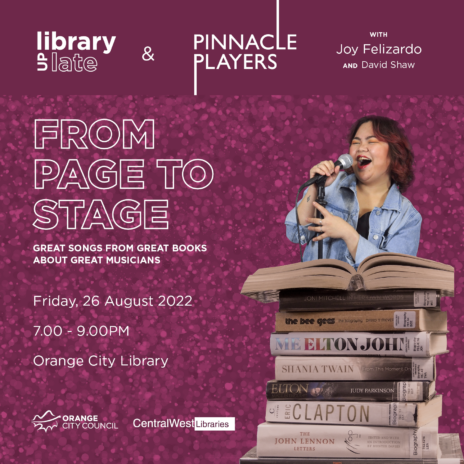 You are invited to join us at Orange City Library after hours on Friday 26 August 7-9pm when Pinnacle Players – Joy Felizardo and David Shaw – perform songs of musicians with biographies in the Orange City Library collection.
It is still cold and you need somewhere warm to hang at night where there is music, food and wine. Let local musicians Joy and David bring the pages of our biographies to life, while you enjoy wine and food sourced from our region's producers.
Biographies of musicians.
Their songs performed.
Food. Wine.
The library has all these things, UP LATE. Purchase your $25 tickets here.