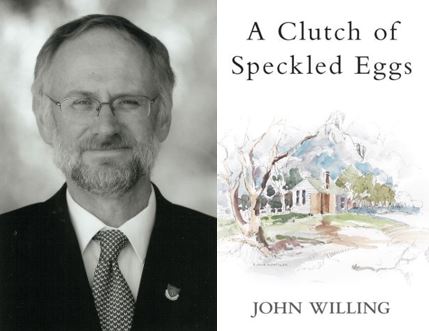 Join us to celebrate the launch of local author John Willing's new book A Clutch of Speckled Eggs at Orange City Library on Wednesday 17 November at 5.30pm – 7pm.
John is a retired local educator having worked in the NSW Department of Education for forty years. He spent his career working in Western New South Wales as a teacher and school leader. Schools included Forbes, Ivanhoe, Grenfell, Blayney, Mandurama, Millthorpe, Bletchington and the school that figures in this story Spicers Creek.
The book is about a newly minted teacher appointed to an isolated one teacher school in Western New South Wales in the early 1970s. It will bring a smile to those who lived and worked in these communities. Please book your place online or call us on 6393 8132.