Category Archives:
About Us
Welcome to Movember - Caterpillar Country .......
Caterpillars in the Library! We have joined the effort to change the face of men's health in Movember by becoming part of Orange City Council's team Caterpillar Country.
Michael Vella (pictured) and Peter Douglass (photo to feature soon) are growing their Mos as "Mo Bros", and Tammy Atkinson has joined as a "Mo Sista" to help raise funds for the Movember annual charity initiative that sees the sprouting of moustaches on guys around the globe during November to raise awareness for prostate cancer, testicular cancer and mental health. Call into the Library, Council or go online to make a donation.
Meet Author Andrew Tink at Wentworth Mine
This year marks the bicentenary of the first crossing of the Blue Mountains by explorers Blaxland, Lawson and Wentworth. We invite you to come along to a special event. Meet author Andrew Tink when he talks about his book William Charles Wentworth: Australia's greatest native son at historic Wentworth Mine, Lucknow on Sunday 3rd November at 3pm. The mine opens at 2.30pm and entry to the mine is $2 for adults.  Please call the Library on 6393 8132 to let us know you are coming along to assit with seating and catering.
Andrew Tink was shadow attorney-general and shadow leader of the House in the New South Wales Parliament until March 2006. Since stepping back from politics Andrew has concentrated on two of his great passions: writing and history. His book William Charles Wentworth is the first comprehensive biography of Wentworth.
Wentworth built up a property empire and his pastoral vision included purchasing land at Lucknow in the 1830s. This was where the Wentworth Mine shaft and poppet head, along with the rest of the Lucknow gold mining field, was later established. An explorer, a master political manipulator, a barrister, a newspaper proprietor and a physical giant of a man who was afraid of nothing and no one, William Charles Wentworth was in every sense Australia's founding father. His story is the story of colonial Australia. See you there!
More Time to Watch Your DVDs
A round of applause for our Library patrons who suggested this idea. Woo Hoo!  We have extended the borrowing time for DVDs from one week to two. So you have more time to enjoy the things you want to watch.
Call into any of our branches and have a look at our selection of DVDs which includes something for everyone. Whether you are interested in Westerns, Thrillers, Action, Romance, History, Documentaries or Children's shows, you will find something to watch from the library – for two weeks! Enjoy!
Celebrating Grandparents at Storytime
We are celebrating National Grandparents Day  (Sunday 27 October) with preschoolers inviting their Grandparents along to Storytime this week.  Grandparents are custodians of the values, stories and histories of our families and our communities. Share memories and family traditions and more importantly – create new ones by spending the day with your grandparents! There are still some places available for our our Grandparents Storytime on Thursday afternoon at 2pm.  Please call the Library on 6393 8132 to book your place.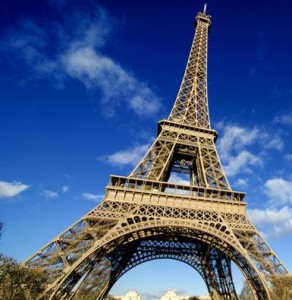 Learn a language online: Try French!
Did you know France is the most visited country in the world, with over 80 million tourists each year? Learn to speak French for free. Learn to listen, speak, read and write French at your own pace for with Transparent Languages Online available through Central West Libraries. You can even learn on the go with the Transparent Languages Online app and a widget to learn a new word every day, including sound clips to listen for pronunciation and the word included in a sentence.
For example: fruit de mer: Seafood. J'adore les fruits de mer mais mon ami y est allergique – I love seafood, but my friend is allergic to it.
Start learning a new language today, there are 70 to choose from.  Simply use your library membership to access courses online. Choose Learn a language from the Info @ home drop down menu on our homepage.