Category Archives:
Canowindra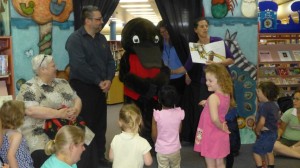 Welcome Freeda the Reader
Children at Storytime this week enjoyed meeting special guest – Freeda the Reader. They lined up to pat her flippers and stroke her soft fur. Storyteller Fiona introduced the giant platypus Freeda and talked to the children (carers and parents) about all the qualities that make her unique. Children were also able to guess her favourite hobbies correctly – can you? Yes –  swimming and reading! Her wish is for all children to discover the joys of reading.
Freeda the Reader will  be helping out with our Summer Reading Club activities during December and January – so when you see her, make sure you say hello.
More Time to Watch Your DVDs
A round of applause for our Library patrons who suggested this idea. Woo Hoo!  We have extended the borrowing time for DVDs from one week to two. So you have more time to enjoy the things you want to watch.
Call into any of our branches and have a look at our selection of DVDs which includes something for everyone. Whether you are interested in Westerns, Thrillers, Action, Romance, History, Documentaries or Children's shows, you will find something to watch from the library – for two weeks! Enjoy!
Happy Birthday Banjo Paterson: Writing Awards
It's Banjo's birthday (Sunday 17th February) and to celebrate we are announcing the call for entries in the Banjo Paterson Writing Awards.  Poet, solicitor, journalist, war correspondent and ballad writer Andrew Barton "Banjo" Paterson (1864 – 1941) was born near Orange and each year the Central West Writers' Centre, in conjunction with Central West Libraries, The Central Western Daily and ABC Central West Radio announce the call for entries in the Banjo Paterson Writing Awards. 
There are four categories:  
         Short Story
         Open Poetry 
         Bush Poetry and
         ABC Central West Radio Children's Writing Awards for writing by children aged 16 years and under 
2013 Banjo Paterson Writing Awards Entry Form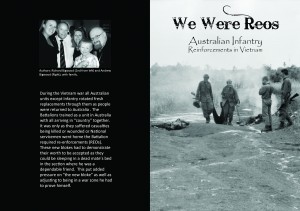 Vietnam Presentation at Canowindra
Canowindra Library presents its signature event for the National Year of Reading with a presentation about the Vietnam War by Richard "Barney" Bigwood author of We Were REOs Australian Infantry Reinforcements in Vietnam. The event will be held at the Canowindra Services and Citizens Club on Wednesday 26th September at 2pm.
During the Vietnam war all Australian units except infantry rotated fresh replacements through them as people were returned to Australia. The Battalions trained as a unit in Australia with all arriving in "country" together. It was only as they suffered casualties being killed, or wounded, or National servicemen went home, the Battalion required re-enforcements (REOs).
These new blokes had to demonstrate their worth to be accepted because they would be sleeping in a dead mate's bed in the section where he was a dependable friend. This put added pressure on "the new bloke". He had to adjust to being in a war zone and he had to prove himself.
Richard will talk about his experiences, his book We Were REOs as well as present photographs tracking the lot of a soldier from enlistment to infantry training, jungle innoculation and deployment to South Vietnam in 1968. Then the presentation follows the postings through several Battalions with the "baptism of fire" into warfare.
Author talk & presentation by Richard Bigwood
We Were REOS
Venue: Canowindra Services and Citizens Club
93 Gaskill Street, Canowindra
Date: Wednesday 26 September 2pm
Bookings: Please book your place by calling Canowindra Library on
6344 1796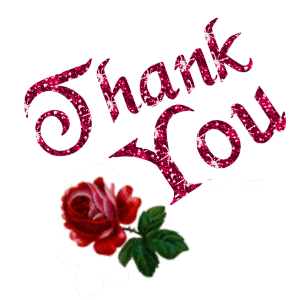 24 Hour Read Thank You
What a whirlwind 24 Hours! We were busy taking photos and uploading throughout the night thanks to our keen facebookers!!! We love all your photos and comments. It was fabulous to see such a wide variety of people reading in all different places. And how good are the "reading" x-ray images? The children, the pets, those naughty bears? The early birds, schoolchildren, the gym goers and people at home, local clubs, and in their workplace and those reading to others! We really appreciate everyone's efforts to show the Central West is a reading community, reading is fun and just ten minutes reading a day can really make a difference to a child and help develop skills for life. Photos are going to be coming in for a little while yet and you can view them at www.facebook.com/CWLibraries. Keep reading everyone!