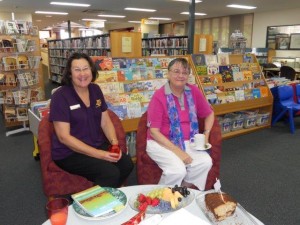 Cowra Volunteers Celebrated
Congratulations to all our volunteers – we really appreciate your support! At Cowra International Volunteers Day, celebrations included a morning tea, catching up with Library services and technology and a warm hearted thank you for all their efforts during the year.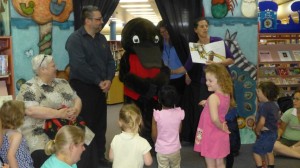 Welcome Freeda the Reader
Children at Storytime this week enjoyed meeting special guest – Freeda the Reader. They lined up to pat her flippers and stroke her soft fur. Storyteller Fiona introduced the giant platypus Freeda and talked to the children (carers and parents) about all the qualities that make her unique. Children were also able to guess her favourite hobbies correctly – can you? Yes –  swimming and reading! Her wish is for all children to discover the joys of reading.
Freeda the Reader will  be helping out with our Summer Reading Club activities during December and January – so when you see her, make sure you say hello.
More Time to Watch Your DVDs
A round of applause for our Library patrons who suggested this idea. Woo Hoo!  We have extended the borrowing time for DVDs from one week to two. So you have more time to enjoy the things you want to watch.
Call into any of our branches and have a look at our selection of DVDs which includes something for everyone. Whether you are interested in Westerns, Thrillers, Action, Romance, History, Documentaries or Children's shows, you will find something to watch from the library – for two weeks! Enjoy!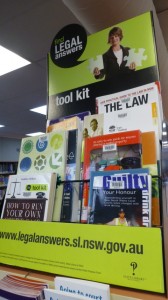 Find Legal Answers at Your Local Library
Find answers to your law questions at your local library:
Example Questions:
1.            I'm going to court in a few weeks – I've been charged with stealing a car.  Someone said I should get a character reference. How do I do that?
2.            Are children allowed to visit a prison?
3.            My husband and I are separating and trying to sort out who is going to look after our daughter. I've heard that the court decides based on best interests of the child. I think she would be better off with me. How does the court decide what is in the child's best interest?
4.            My neighbour and I have agreed that we need a new fence, but she wants a really expensive one and I'm happy with something more basic. Do I have to pay half of the most expensive one?
5.            I'm the executor of my father's will.  What exactly does and executor do?
Find the answers to your legal questions with summaries, practical guides, brochures, hot topics, and printed fact sheets written in simple, plain language on hand at local libraries.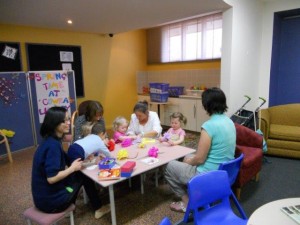 Springtime at Cowra Library
Cowra Library has sprung into Spring with its' monthly storytime. Fiona crafted a tree resplendent in cherry blossoms (gorgeous). For the next few months Storytimers  and visitors to the Library can help our tree grow flowers, leaves and possibly more branches! Check out books reflecting themes of spring, colour, Japanese culture and Summer. Our ongoing displays are stacked full of gardening books, magazines and dvds.
The next Storytime on Thursday 3rd October is a special school holiday one –  lookout for  spiders and creepie crawlies to make and place under or around the tree (thank you Maryanne). Its' open to all ages and she has a selection of topical books.
And a reminder the Sakura Matsuri Cherry Blossom Festival is on at the Japanese Gardens on the 28th September 2013.   The Festival  has many exciting cultural experiences to demonstrate the traditional Japanese way of life. Sakura Matsuri is a much loved event in the Cowra cultural calendar. It is a time when the natural beauty of spring and the simple elegance of centuries-old traditional Japanese culture combine in the unique Australian setting of the Cowra Japanese Garden – and you are invited to enjoy the result.