Molong Events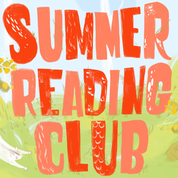 Summer Reading Club
Register for Summer Reading Club from December through to January at any branch – Blayney, Canowindra, Cowra, Forbes, Manildra Molong and Orange. AND register online.
This year's theme is Curious Creatures.
Read books, get rewards!  Read 10 books to receive a rewards card and go in the draw for major prizes. For children, pre-school to highschool.
Get a bookmark with registration. Read 10 books and tick your bookmark off. Every ten books read will receive a rewards card and be entered into the draw for prizes. And join in the activities online for pre-schoolers, primary students and highschoolers. There is no cost to participate in the Summer Reading Club. Enjoy!
Kim Kelly Author Talks at Cowra and Molong
It's 1868 and the gold rush sprawls across the wild west of New South Wales, bringing with it a new breed of colonial rogue – bushrangers. A world far removed from hardworking farm girl, Annie Bird, and her sleepy village on the outskirts of Sydney. But when a cruel stroke of fortune sees Annie orphaned and outcast, she is forced to head for the goldfields in search of her grandfather, a legendary Wiradjuri tracker. Determined and dangerously naive, she sets off with only her swag – and is promptly robbed of it on the road.
Meet author Kim Kelly when she talks about her book Lady Bird and the Fox at Cowra Library on Thursday 29th November at 2pm and Molong Library on Wednesday 5th December at 2pm.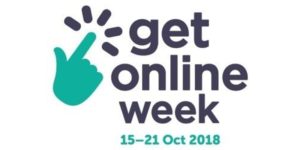 Get Online Week 15 - 21 October
Join in workshops and demonstrations for seniors about using tablets, laptops or mobile phones at your local library. Try one thing – send an email, use Skype or register to watch Kanopy films. Connect to our free Wifi, bring your own device or try one of ours.
Cowra Library: Monday 15th October 10am – 12 noon Ph: 6340 2180
Blayney Library: Monday 15 October 2pm – 4pm
Canowindra Library: Tuesday 16 October 2pm – 4pm
Manildra Library: Wednesday 17 October 10am – 12 noon
Molong Library: Wednesday 17 October 2pm – 4pm
Forbes Library: Thursday 18 October 10am – 12 noon
Orange City Library:  Friday 19 October 10am – 12 noon
Book your place online through eventbrite or phone your local library.