Category Archives:
Events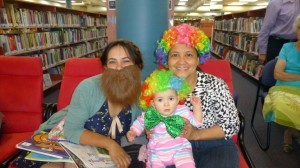 Entertainment Plus at Circus Storytime!
Cue loud applause, raucous cheers, and roll out the red carpet for the wonderful stars of our Circus Storytime this week. We hosted circus animals, acrobats, a bearded lady, magicians, clowns, circus dancers, ringmasters, lion tamers, even a circus mouse and many more circus characters at our final week of Storytime sessions featuring the energetic performances of the Orange High School Circus Troupe. They wowed the crowds with their tumbling, acrobatic, juggling and balancing skills. The students also took time out to show the young Storytimers special circus skills. Congratulations everyone!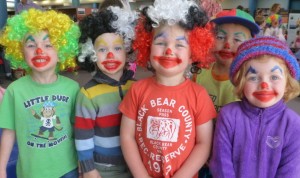 Dress Up Fun at Circus Storytime
Clowns, tigers, acrobats, magicians and ringmasters and even a circus mouse came to Orange City Library for Circus Storytime and to see the Orange High School Circus Troupe perform. The fun continues this week with Storytime only on Wednesday 11th December at 11am. Then Thursday 12th December at 11am or 2pm – both these sessions include Orange High School Circus Troupe performances. No bookings required. Roll Up! Roll Up! Roll Up!
Circus Storytime is here!
Roll Up!! Roll Up!! Roll Up!! It's circus time. Dress up as your favourite circus animal or performer for special Pre-schooler Storytime sessions at Orange City Library Tuesday 10th at 11am, Wednesday 11th at 11am, and Thursday 12th December, 2013 at 11am and 2pm. Special guests at the Tuesday and Thursday sessions will be Orange High School circus troupe performers.
Circus theme Storytime:
Tuesday 10 December at 11am – includes Orange High School Circus Troupe
Wednesday 11th December at 11am – Storytime only
Thursday 12th December at 11am or 2pm – includes Orange High School Circus Troupe
No bookings required for these sessions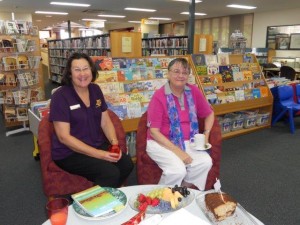 Cowra Volunteers Celebrated
Congratulations to all our volunteers – we really appreciate your support! At Cowra International Volunteers Day, celebrations included a morning tea, catching up with Library services and technology and a warm hearted thank you for all their efforts during the year.
Michael Caulfield Book Launch Photos
Thank you to everyone who came along to help Michael Caulfield launch his latest book The Unknown ANZACS at Orange City Library. Here are some photos from the night:
Centenary of WWI in Orange Committee Les McGaw, Trudi Mayfield, Cr Reg Kidd and Central West Libraries Manager Jan Richards at the launch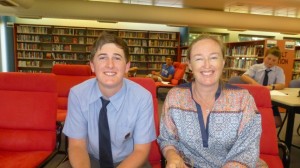 Curits and Kate Barclay enjoyed Michael's speech to launch the book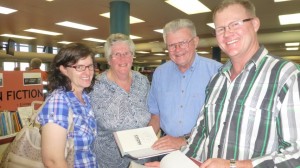 Louise, Joan, Barry and Tim Dean chuckle at the author's signed messages in their books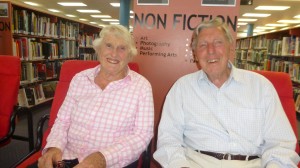 Jenny and Dick Wansey helped celebrate Michael Caulfield's latest book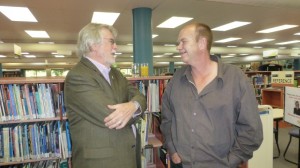 Author Michael Caulfield chats to Ray Vanderby at the launch
Guests inspect copies of the book The Unknown ANZACs at the launch. The event was also supported by Collins Booksellers, of Orange.