Category Archives:
Reading & Writing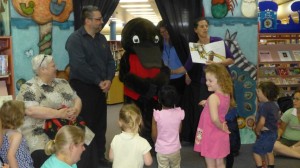 Welcome Freeda the Reader
Children at Storytime this week enjoyed meeting special guest – Freeda the Reader. They lined up to pat her flippers and stroke her soft fur. Storyteller Fiona introduced the giant platypus Freeda and talked to the children (carers and parents) about all the qualities that make her unique. Children were also able to guess her favourite hobbies correctly – can you? Yes –  swimming and reading! Her wish is for all children to discover the joys of reading.
Freeda the Reader will  be helping out with our Summer Reading Club activities during December and January – so when you see her, make sure you say hello.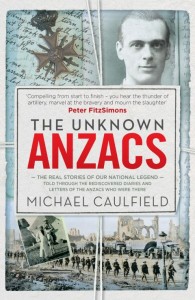 Michael Caulfield launches The Unknown ANZACS
Local author Michael Caulfield is launching his latest book The Unknown ANZACS at Orange City Library on Wednesday 20 November at 5.30pm. It is a raw, fresh and utterly authentic portrait of Australians fighting and living on Gallipoli, the Western Front and life behind the lines in the UK, France, Belgium and Egypt.
'We have been told of the impossible task before us, of probable annihilation; yet we are eager to get to it; we joke with each other about getting cold feet, but deep down in our hearts we know when we get to it we will not be found wanting … for the last time in this world many of us stand shoulder to shoulder.' Signaller Ellis Silas, 16th Battalion, AIF
We think we know about the Anzacs who they were and what they endured amidst the horror of World War I. But do we really? Have they told us their own stories? In the Mitchell Library in Sydney is a unique collection of their diaries nearly a thousand of them. Some written by those who came back, and some by those who didn't make it … From Gallipoli to the Western Front, from the mud and blood of Flanders to the brothels of Cairo, Michael Caulfield weaves these stories together in an unforgettable portrait of a young country at war. This is the Anzac story as you've never read it before graphic, emotional and inspiring.
Michael Caulfield has been a composer, musician, and TV and film producer and director, both in Australia and overseas. He was the producer of the ABC TV series Australians at War, and Executive Producer of the Nine Network's In Their Footsteps. His previous books are War Behind the Wire, The Vietnam Years and Voices of War.
Meet Michael Caulfield
Wednesday 20 November at 5.30pm
Orange City Library
147 Byng Street, Orange
Please call 6393 8132 to book your place
Supported by Collins Booksellers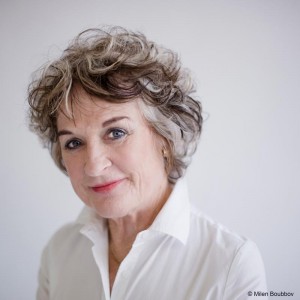 Get Reading! with Judy Nunn
Judy Nunn's career has been long, illustrious and multifaceted. She is probably best known for her long running role as Ailsa on Home and Away. After combining her internationally successful acting career with scriptwriting for television and radio, Judy decided in the 90s to turn her hand to prose. Her first three novels, The Glitter Game, Centre Stage and Araluen, set respectively in the worlds of television, theatre and film, became instant bestsellers, and the rest is history, quite literally in fact. She has since developed a love writing Australian historically-based fiction and her fame as a novelist has spread rapidly throughout Europe where she is published in English, German, French, Dutch, Czech and Spanish.
Judy will be launching her latest book Elianne – in the tough world of Queensland sugar mills, it's not only cane that is crushed. Supported by Get Reading! the Australia wide initiative to encourage more people to pick a book, and Collins Booksellers, Orange.
Meet Judy Nunn at Orange City Library, 147 Byng Street, Orange on Thursday 14th November at 12.30pm. Tickets are $15 per person and include a light lunch. Pre-purchase tickets by Tuesday 12th November. Ph: 6393 8132.
**Please note tickets to the lunch have sold out but if you would like to have a book signed by Judy, she will be available to do so after the lunch from 1.30pm.
River Words Poetry Competition Winners
Congratulations to all those wordsmiths who entered the inaugural River Words Poetry Competition as part of the Kalari River Arts Festival held on the weekend. The winning entries are now on display at Forbes Library. The winners are:
Category Primary School Winners – the prize of  $100 each:
Forbes Kindergarten student Fyn Harrison (pictured above) – The Big Carp and Orange Year 6 student Jeremy Elliott – Little Sally in the Valley
Category Secondary School – Winner – the prize of $100:
Bathurst Year 7 student Georgia Butt – Harvest Time
Highly Commended: Bathurst Year 7 student Felix McClymont – The Crystal River and Bathurst Year 8 student Matthew Vance – River Loss
Category Adult – the prize of $100:
Keith Rawsthorne, of Forbes – Kalari- My River (pictured below)
Highly Commended to Lee Reynolds, of Forbes – The Lachlan River (pictured below).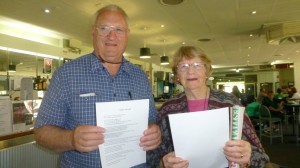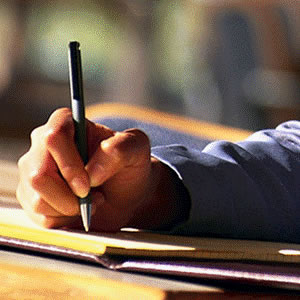 HSC English Ext 2: Nail Your Concept Seminar at NSW Writers' Centre - Free places on offer
The NSW Writers' Centre has 5 free places for public school students from Orange.  Please contact the Program Officer Portia Lindsay on  02 9555 9757.
Who: Anna Maria Dell'oso  When: Saturday 26 October, 10am – 4pm  Cost: $55
This one-day seminar takes a practical look at creativity: how do writers generate their ideas? It is designed to assist students to find, explore, clarify and commit to the concepts that will drive their Major Work.   The 'germinal idea' is the foundation of an original text, so it's worth devoting time to getting it right. We will look at how to fish in the pool of ideas: what role does curiosity, research and 'beginners' mind' play in generating inspiration? How do you grow and store ideas? Which idea is 'best' and how to commit to a story-path? How do you translate the 'theory-inspired' broad concepts from your English studies into 'event-driven' ideas that will work on the page?   We will consider how to make the most of your Process Journal, the strengths and weaknesses of various writing temperaments, the ten elements that must be included in a rough plan and the role of practical aids like the step-outline and the story-board in refining the germinal idea.   By the end of the seminar, students will have a clearer, practical and more succinct concept of what they will write for their Major Work.   Students should come prepared to do experimental writing. A firm idea of your Major Work is not essential but an open mind is highly recommended.